Visit
Kanaye Nagasawa Exhibit
Discovery and wonder are found not only in our wines and art but in legends and history.
Paradise Ridge Winery is proud to share the story of Kanaye Nagasawa, a Japanese Samurai. His intriguing life took him around the world and eventually to Sonoma County, where he was a winemaker and presided over the legendary Fountaingrove Winery. 
Located in the Tasting Lounge, the Nagasawa Historical Exhibit is open during tasting room hours. Please phone in advance to ensure the exhibit will be available during your visit (707) 528-9463.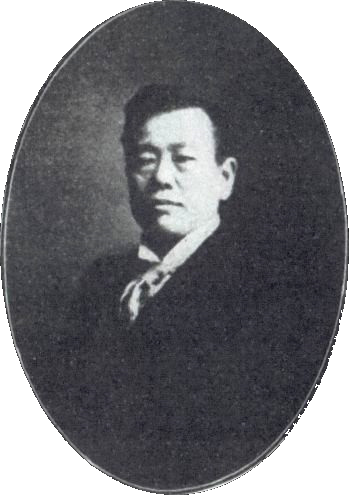 Exhibit
Highlights
Below please find Nagasawa's story, a timeline of his life, and an excerpt of his story translated into Japanese.
Hikosuke Isonaga was the son of a samurai of the Satsuma clan, who left Japan in 1864 at 12 to study Western science in Scotland. During this time, he befriended Lady Oliphant and her son Lawrence, who were disciples of Thomas Lake Harris, a charismatic religious leader. These two disciples introduced Nagasawa to Harris.
Harris had established a utopian community called The Brotherhood of the New Life on the shores of Lake Erie in the United States. Following Harris to New York, Nagasawa was one of the first eight Japanese to arrive in America. Nagasawa was accompanied by four fellow clan members who had left Japan to learn more about the West, even though the Japanese Emporer expressly forbade it. These five had been part of a group of fifteen young men who were smuggled out of Japan by the leader of their clan (the Satsuma clan was one of the major clans responsible for the modernization of Japan). In 1865, these young men left Kagoshima harbor in the dark of night, debarked in Hong Kong, cut their hair, bought western clothes, and changed their names. It was then that Hikosuke Isonaga, son of a wealthy Confucian scholar, stone carver, and astronomer, became for the rest of his life Kanaye Nagasawa.
Nagasawa was the youngest member of the group and was the only one who did not return to Japan after the Meiji Restoration. The four other Japanese students who lived with Harris at his Brocton colony went home and were named ambassadors to the United States, Russia, and France and became professors of the first Western-style university of Japan, Tokyo Imperial University. Nagasawa elected to stay with "Father Faithful" of the Brotherhood of New Life in Brocton, New York. When he was sixteen and seventeen years old, Kanaye Nagasawa attended Cornell University in Ithaca, New York.
When Kanaye turned eighteen, Thomas Lake Harris made a momentous move. He left for Santa Rosa, California, to build a new colony that would become the new headquarters for his "Brotherhood." The site he chose, located on the outskirts of Santa Rosa, was named "Fountain Grove: The Eden of the West." Harris selected Nagasawa to be the among the elected few of his leadership, and Nagasawa's task was cultivating grapes and sustaining the colony. The land purchased was a 600-acre estate in Sonoma County. Eventually, the utopian community disbanded, and Harris gave Nagasawa the entire estate, totaling over 2,000 acres of prime agricultural land. Part of the colony included a unique round barn that became a landmark in the area.
Local residents and the growing Japanese community of Sonoma County came to know Nagasawa as the "Wine King" of California. He was the first to introduce California wines to England, Europe, and Japan. On weekends, he would invite local dignitaries and Japanese embassy officials to his estate. There they were given the finest food and entertainment. By the turn of the century, Nagasawa was known as "Baron of Fountaingrove." In his huge house, the rooms downstairs were filled with books on literature and art worldwide. He was known to read hour after hour, all in English. His prolific letters and writings were eventually donated to the Bancroft Library at the University of California at Berkeley.
In 1934, Nagasawa passed away, leaving his estate to his niece and nephew. Due to discriminatory Alien Land Laws that forbade Japanese nationals from owning land or businesses in California, Nagasawa was forced to leave part of the ownership of Fountaingrove in the hands of a non-Japanese trustee.
In 1942, under F.D.R.'s Executive Order 9066, his heirs lost their land. His descendants were incarcerated throughout the war years in the Japanese American internment camps, and Fountaingrove was appropriated by the trustee (a court case to fight this was lost). Today, those lands are worth millions, yet the descendants who survived the camps and who were still living in 1988 received a mere $20,000 compensation for their land. The history of Kanaye Nagasawa is an Asian American story of pioneering spirit, triumphal achievement, bittersweet loss, and reconciliation.
Fountaingrove Ranch, 1975
The Baron of Fountaingrove
February 20 - Birth and Training
February 13 - Ordered to England
February 15 - Awaiting Their Ship
August 19, 1865 Sent to Scotland
Summer 1867 Funds Decreased
Timeline Details