A winery fueled by a love of wine, art, and community
"Welcome to Paradise Ridge!" This is the common refrain you'll hear from our staff of wine educators, who greet you warmly and invite you in to taste our wines, hear our history, and create indelible memories. With award-winning vineyard-designated wines, sweeping sunset views of Russian River Valley vineyards, and a world-class sculpture grove to explore, you'll see why Paradise Ridge is found on numerous "best winery tours in Napa and Sonoma" lists.
Welcome to our beautiful estate, featuring wines sustainably produced from the world's finest grape-growing region, the Russian River American Viticultural Area (AVA), the geographical heart of Sonoma County. This is where we sustainably farm a selection of wine country's best known and most beloved varietals, including Chardonnay, Sauvignon Blanc, Grenache, Merlot, Petite Sirah, Pinot Noir, Syrah, and Zinfandel.
Welcome to our sculpture groves and diverse event spaces perfect for grand events and intimate gatherings. Whether you begin or end your Russian River Valley wine tasting tour with a visit to one of the best wineries in Sonoma, our hospitality team is ready to create with you the perfect wine tasting experience. You can choose from several modern venue spaces, with expansive outdoor seating options, for your private event or wedding.
Welcome to Paradise Ridge! As you plan your Sonoma Valley wine tour, be sure to pay us a visit and experience an unforgettable wine country setting that will inspire memorable moments of true connection through personalized experiences crafted to bring pleasure to food and friendships.
If you are looking for the best wineries or the best winery wedding venue in Santa Rosa, you need look no further, as you've found paradise!
Paradise Ridge Wine Tasting Experiences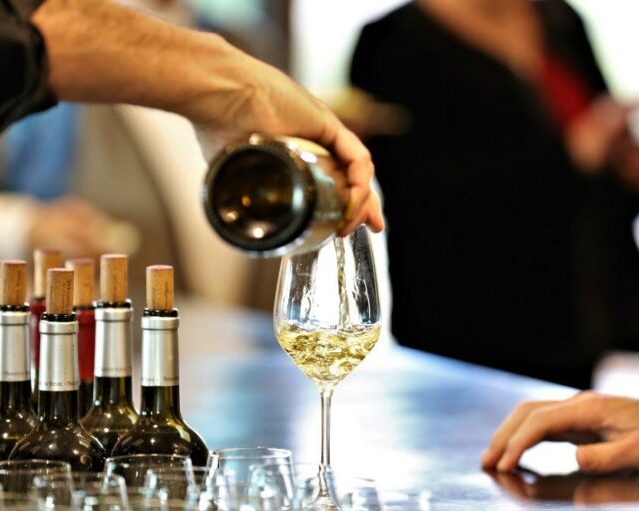 See for yourself why Paradise Ridge is one of the best wineries in Sonoma as you indulge in a multitude of fine wines and sunset views from our beautiful west-facing Veranda.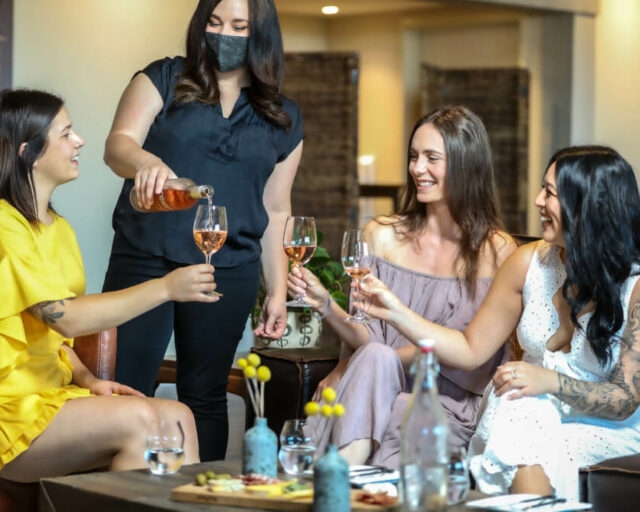 Reserve Tasting Experience
If you're looking for the best Sonoma wine tasting experience, it will be hard to beat our semi-private "Reserve Tasting Experience" of exclusive vintage and library wines.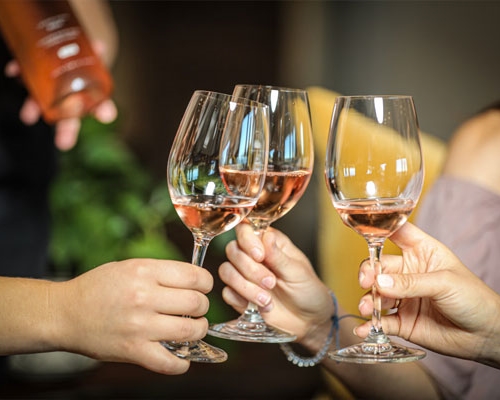 Do you have a large party and need something out of the ordinary for your Sonoma wine country tour? Then a "Large Group Tasting" is what you need to create an extraordinary wine tasting experience.
Paradise Ridge Winery Wedding Venue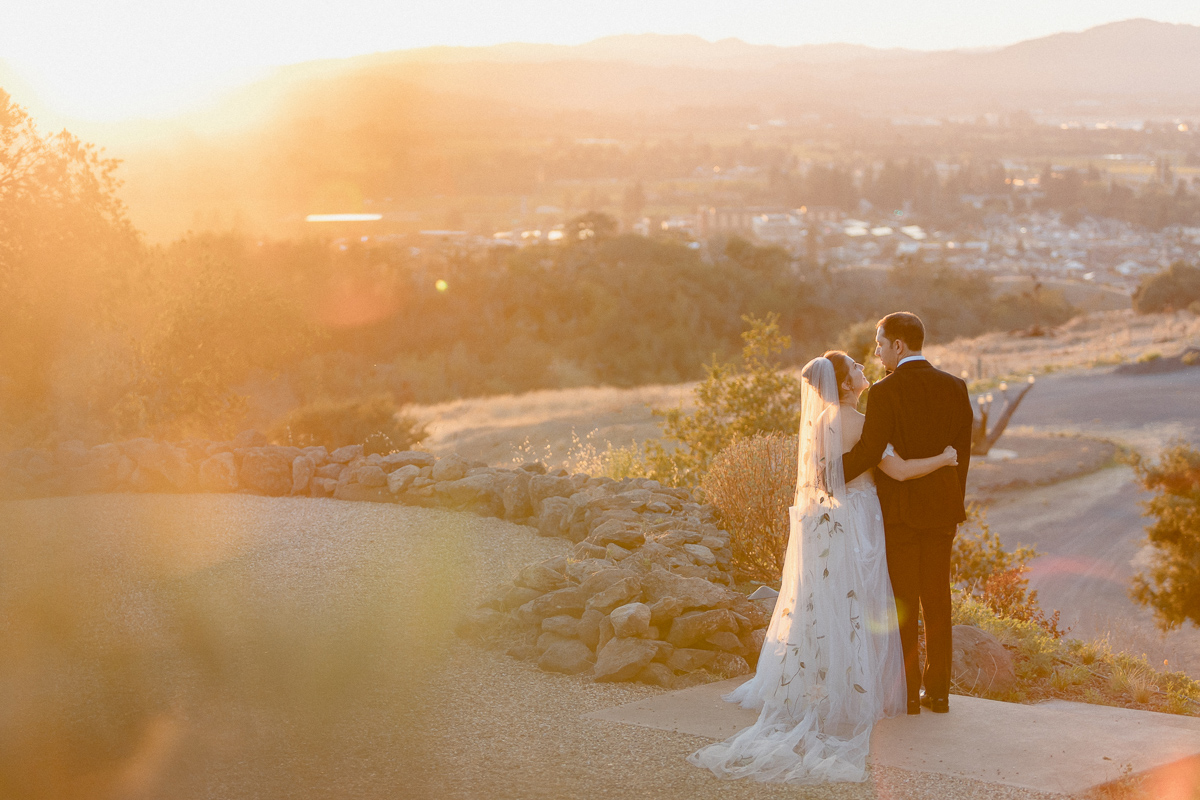 Paradise Ridge, a renowned winery wedding venue situated on 155 picturesque acres at the Eastern border of Santa Rosa, offers couples and their guests an enchanting backdrop and seamless experience for their special day. Voted as the 'Best Art Inspired Winery' and distinguished by our iconic LOVE sign, Paradise Ridge stands as the quintessential Sonoma winery wedding venue, poised to craft unforgettable memories.
Immerse yourself in the unparalleled charm of one of Sonoma County's most distinctive settings. Our estate exudes natural elegance, providing the perfect canvas for effortlessly realizing your dream wedding. With a capacity of up to 150 guests for standing receptions, Paradise Ridge's private wedding venue guarantees an intimate and memorable celebration. Optimal months for such Sonoma weddings are June, July, August, and September. Additionally, we offer two distinct wine country wedding venues and a range of private party locations, ensuring your event is shielded from any potential inclement weather or spatial constraints.
Choose one of the finest wineries in Sonoma and let our expert event team transform your occasion into an extraordinary and cherished memory.