Unforgettable Experiences.
Lasting Connections.
Enjoy wine tasting in Sonoma
If you are planning a Sonoma Valley wine tour, be sure to make a stop at Paradise Ridge Winery, one of the best wineries in Sonoma. Paradise Ridge offers you an unforgettable Sonoma County setting that will inspire memorable moments of true connection through experiences crafted to bring pleasure to food and friendships. 
With award-winning vineyard-designated wines, sweeping sunset views of Russian River Valley vineyards and a world-class sculpture grove to explore, you'll see why Paradise Ridge is found on numerous "best winery tours in Napa and Sonoma" lists. Whether you begin or end your Russian River Valley wine tasting tour with a visit to one of the best wineries in Sonoma, our hospitality team is ready to create with you the perfect wine tasting experience that you will want to revisit again and again!
Paradise Ridge Wine Tasting Experiences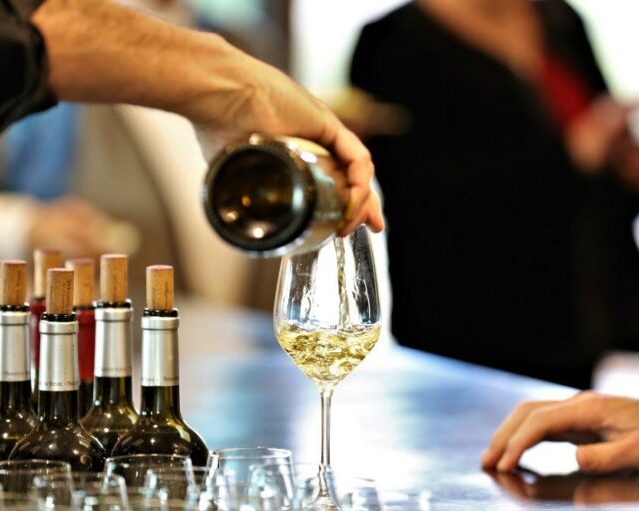 See for yourself why Paradise Ridge is one of the best wineries in Sonoma as you indulge in a multitude of fine wines and sunset views from our beautiful west-facing Veranda.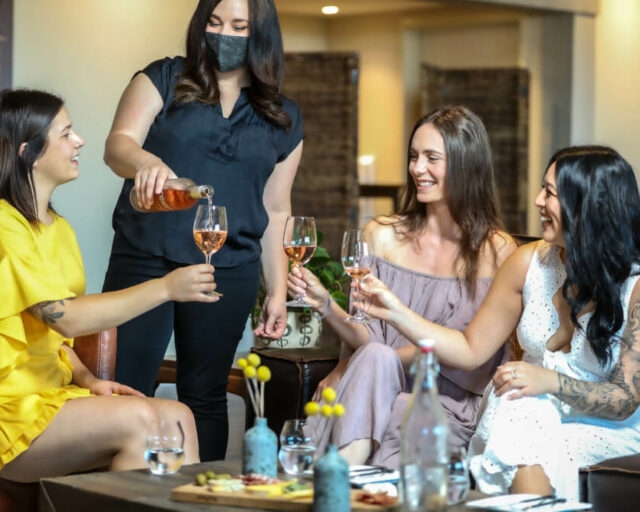 Reserve Tasting Experience
If you're looking for the best Sonoma wine tasting experience, it will be hard to beat our semi-private "Reserve Tasting Experience" of exclusive vintage and library wines.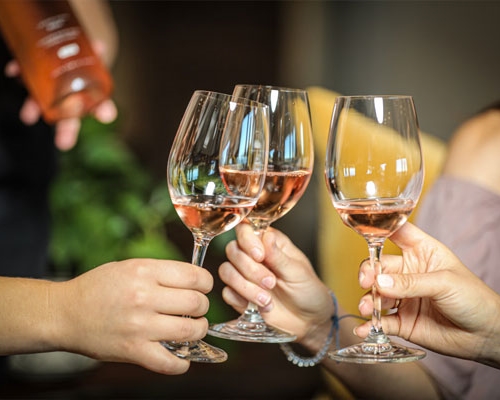 Do you have a large party and need something out of the ordinary for your Sonoma wine country tour? Then a "Large Group Tasting" is what you need to create an extraordinary wine tasting experience.
Kind words from happy clients
Art and sculptures are on exhibit at Paradise Ridge and free to the public to enjoy. This winery had major losses in the 2017 wildfires of Sonoma County. Many of these art installations are from burning Man, the curators and the winery owners heavily support the artist community! The facility is open currently by appointment only and open to their club members. But the art is free-for-all as long as it's during their normal open hours, just shoot them a message and see about visiting the sculpture gardens
We loved the Wednesday Sunset party at Paradise Ridge. They were very well organized. Great band. Dancing. Perfect sunset views. Highly recommended but make reservations ahead for this event.
Wanted to try a place in Santa Rosa I had never heard of before and it seemed Paradise Ridge was not only close but picturesque and had great wines! I enjoyed their Sauvignon Blanc (fresh, fruity, crisp) and Zinfandel (earthy red), the most. The grounds were beautiful and had funky statues everywhere. I was obsessed with their fireplaces especially the burning L-O-V-E. OH, I GET IT! It was a gray day and the vines were starting to turn their fall colors, but still a lovely view!
Off the beaten path and through a residential neighborhood, you will find this spectacular winery in the hills overlooking the Russian River Valley. It's a huge property with many things to do. I saw a deer running around when I entered the property. They have a huge collection of sculptures from the famous Burning Man. They have an art garden, where you meander through the oak trees and find various different art pieces from different artists, all very interesting. They have a huge which winetasting facility which sits on the side of a hill with spectacular views of their vineyards and the Russian River Valley. You can sit inside, outside, above, below, under an oak tree, or on the patio. They have many wines to taste. And during the summer they have a party for 250 people every Wednesday night. Open to the public. There is so much to do and so many great wines to taste, that you don't want to miss this winery.