A Winery For Any Occasion
Sonoma private party venue
The team at Paradise Ridge Winery conceived a private party venue to enjoy impeccable wine and create precious memories regardless of the occasion. With numerous Sonoma venues choose, our estate offers efficient catering facilities and a convenient location just minutes from downtown Santa Rosa, which makes Paradise Ridge Winery the perfect private party location for your memorable event. 
Located on 155 acres at the eastern border of Santa Rosa, Paradise Ridge wineries in Sonoma California offer its guests an idyllic setting and a turnkey experience for their special event. Voted "Best Art Inspired Winery" and featuring our iconic LOVE sign, Paradise Ridge is the private party venue to inspire memories. Celebrate in one of the most unique settings in all of Sonoma County, where our estate's natural elegance and your creativity are all you'll need to create the special occasion of your dreams. 
Take full advantage of this flexible and modern venue in Santa Rosa that offers private event venue space indoors and outdoors and equipped with two full kitchens. Ranked as one of the best Sonoma wineries, Paradise Ridge Winery has been designed for intimate dinners and elegant galas, for team-building workshops and philanthropic functions.  Of all the private party locations in Sonoma Country our modern, two-story space, with expansive grounds and newly remodeled facilities coupled with an experienced event planning team, will ensure you get the most out of your next event.
Paradise Ridge Winery Private Party Venue Opportunities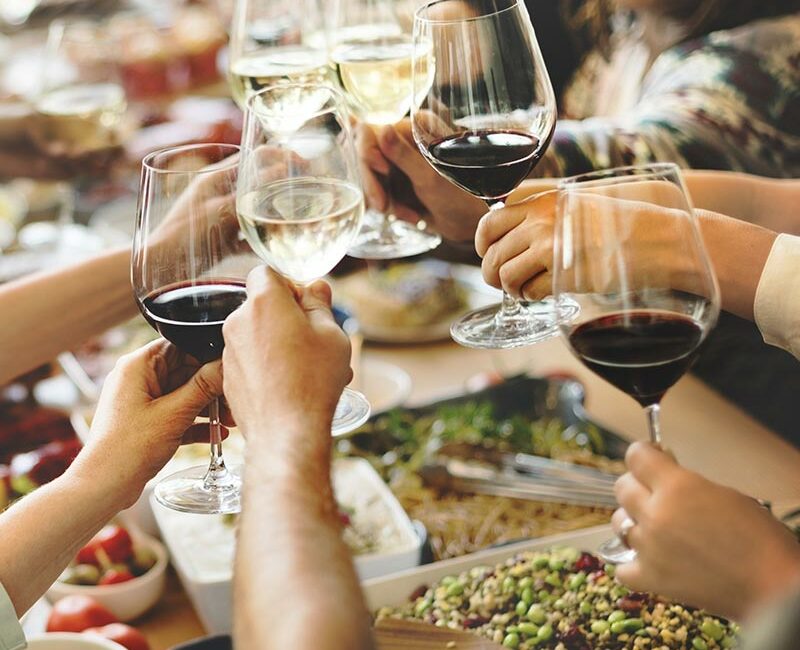 Look no further for the perfect private party location and make it an easy decision to host your birthday dinner, anniversary or celebration at Paradise Ridge's private party venue.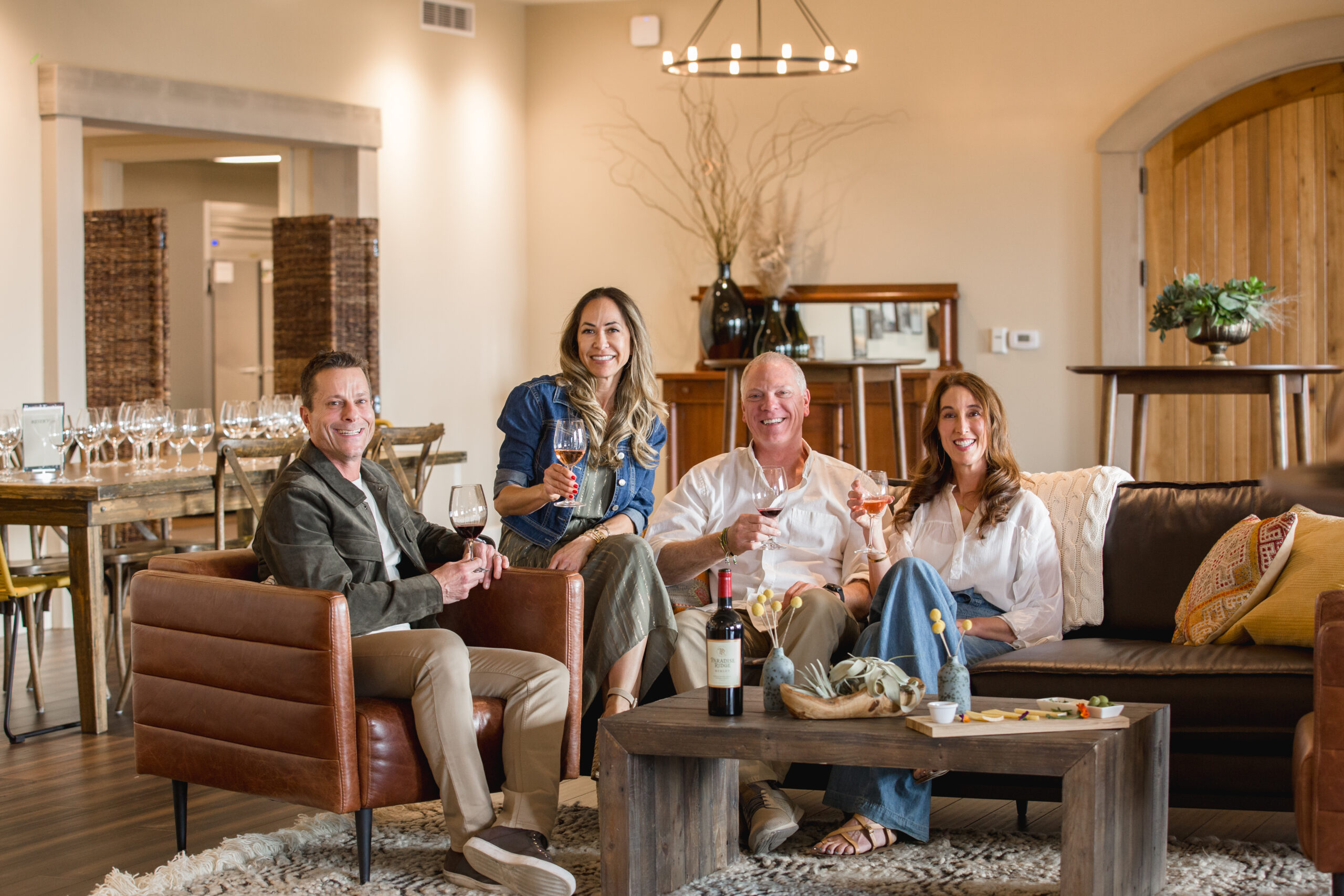 Escape to one of the best wineries in Sonoma and inspire your team at our expansive corporate events venue designed to energize and strengthen team connections.
Private Event Venue Overview
Paradise Ridge's private party venue can accommodate up to 250 guests indoors and out. We offer two wine country wedding venues and numerous private party locations so you never have to worry about inclement weather or space to host your guests. Take advantage of one of the best wineries in Sonoma and let our team make your event planning easy so you can enjoy the memories you and your guests make.
The Vine Room is the quintessential Sonoma winery experience for a wine country wedding or a private event. Enjoy this contemporary indoor space while still taking in expansive views of the Russian River Valley at one of the best wineries in Sonoma.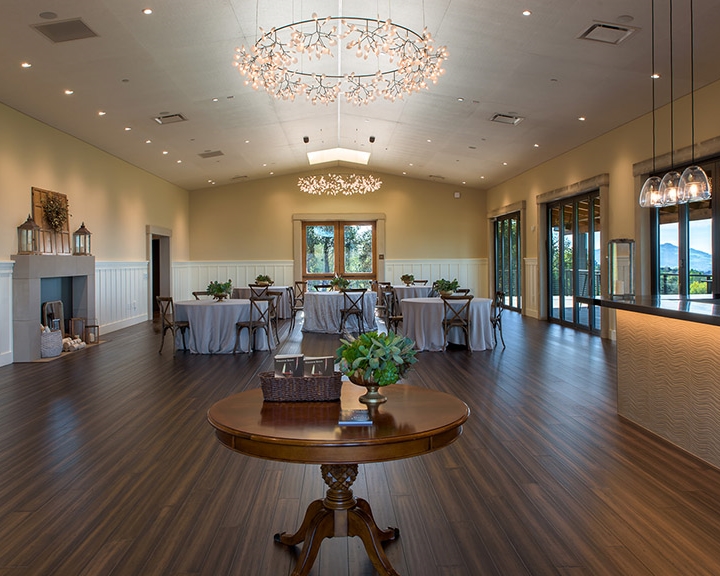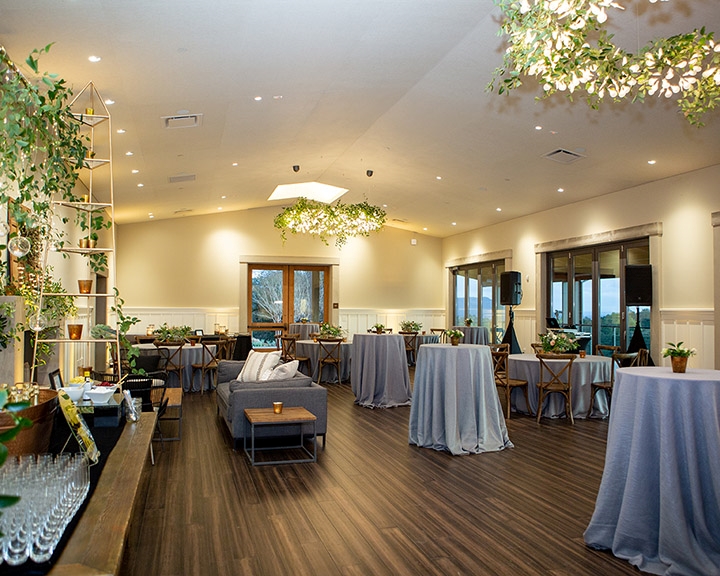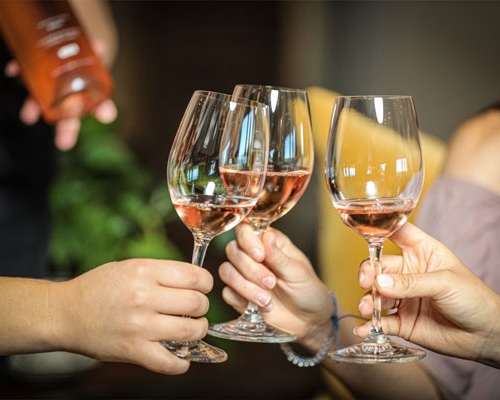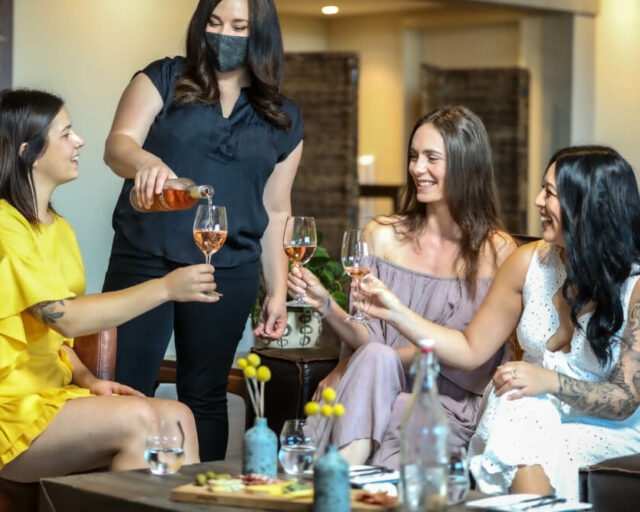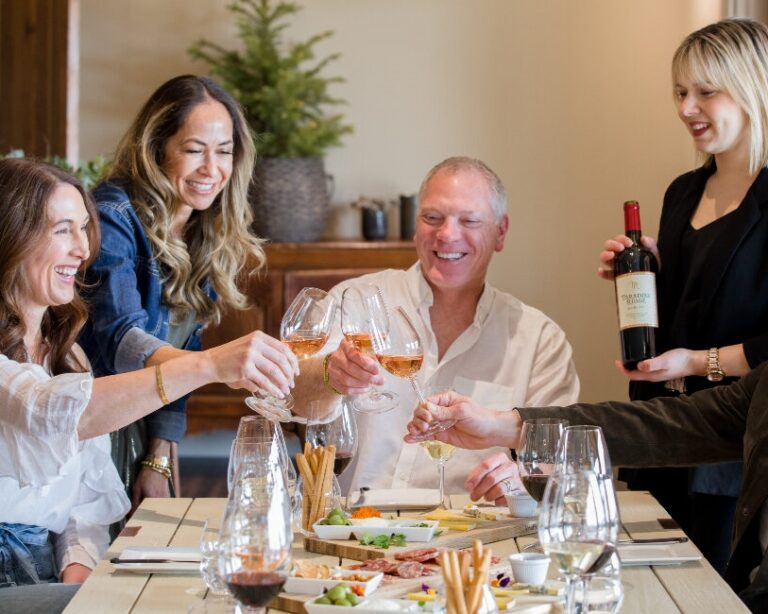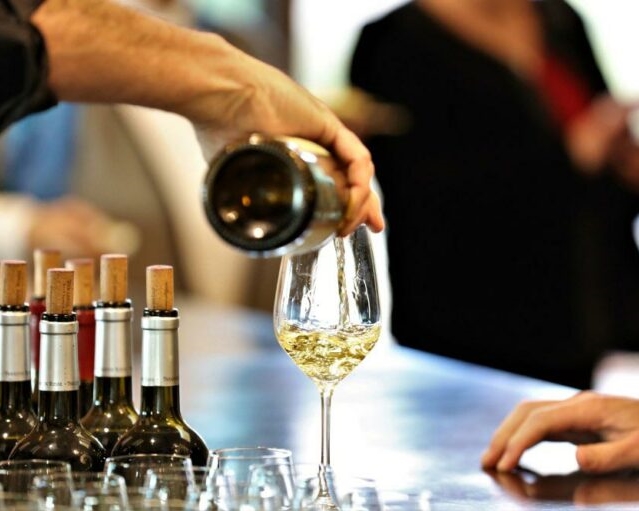 Named in honor of Kanaye Nagasawa, samurai of Kagoshima and pioneering winemaker of Paradise Ridge and Sonoma County, the Nagasawa Tasting Room is stylish and spacious. It will accommodate a grand Sonoma wedding for seated ceremonies and is the perfect dance floor. This private event venue is also flexible enough to meet your corporate event planning needs and is a memorable private party location to host whatever event you can imagine.
Our Veranda faces west where you can view our famous Sonoma sunsets overlooking our Russian River Valley vineyards and our two-story "LOVE" sculpture. This fabulous wedding venue in Santa Rosa is an impressive private party location and perfect to receive guests for a cocktail hour or receiving line.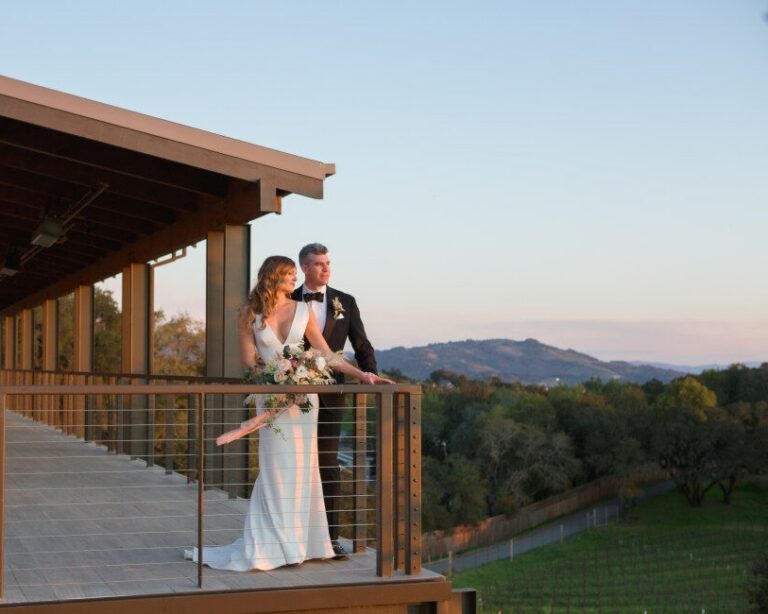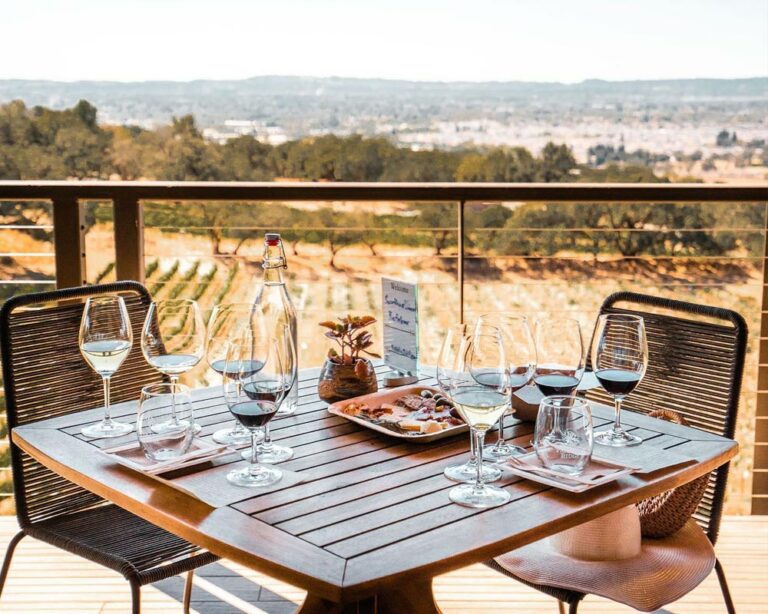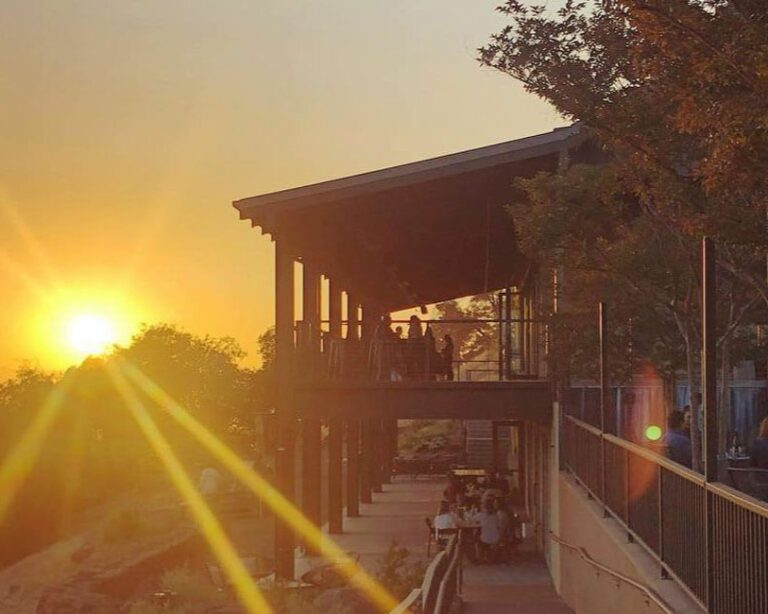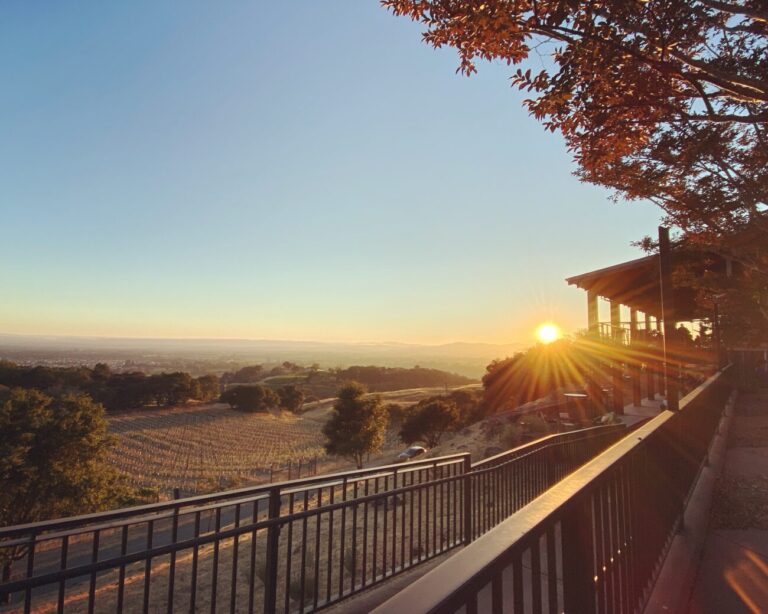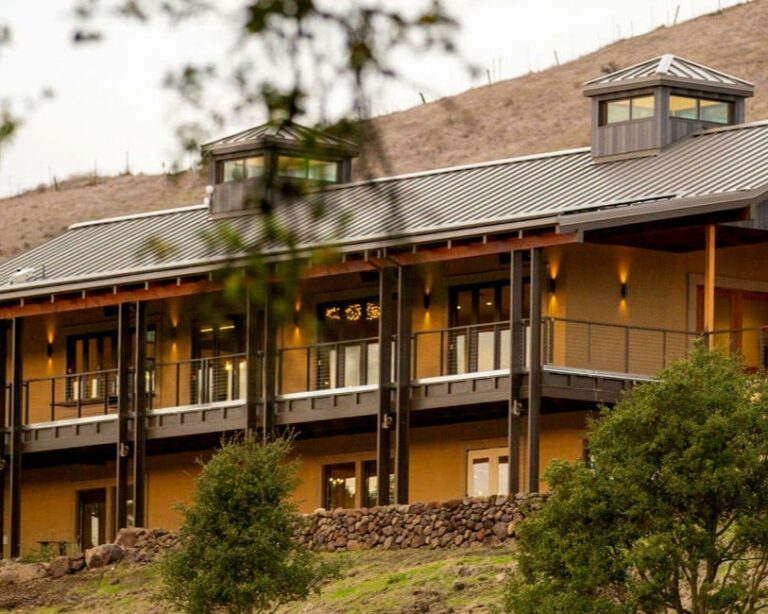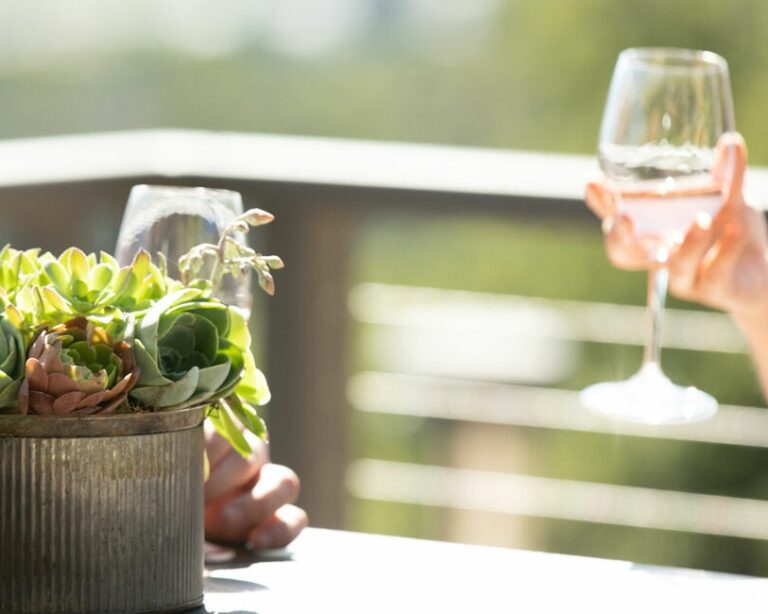 Our most popular outdoor location, the Poetry Terrace features a bandstand and raised altar and takes full advantage of the estate views. Whether you're looking for an outdoor Sonoma wedding venue, private party venue or company event venue, the Poetry Terrace is a perfect setting for your needs.
It will be hard to find a better Sonoma wedding venue or private party venue than our Sunset Patio. It offers breathtaking views of the Russian River Valley and is the perfect place to welcome your guests.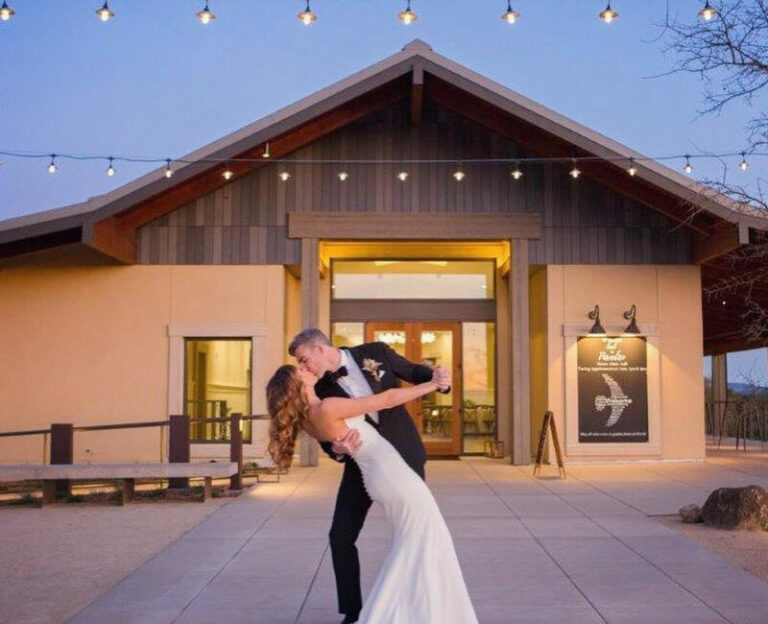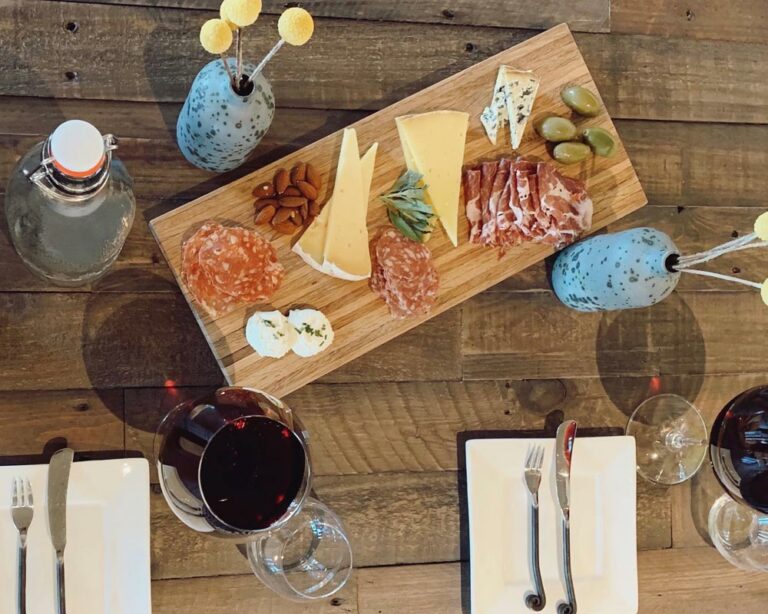 CONTACT OUR PRIVATE EVENT PLANNING TEAM
Our experienced hospitality team is here to help you get the most out of our modern facilities and breathtaking estate so your wine country private event is perfect down to the last detail.